Mini Trigger Sprayer-T2805
Mini Trigger Sprayers are competitive products windly used in haircare area.
Can be customized with a wide range of colors and designs.
The product uses the environmental protection material.
Good atomizing effect.
This plastic micro sprayer is new design in china market .Plastic micro sprayer looks so beautiful with special locked
system .Spray function is prefect . The neck sizes of plastic micro sprayer are 24/410 and 28/410 . The material of plastic
micro sprayer is new plastic . It normalused for air freshener .gel water .Also you can use it for water flower .
Bloopak's plastic micro sprayer daoge is 0.3cc .The MOQ is 50000pcs and normal production time = 20days .
Bloopak accepts T/T , L/C , D/P payment terms depond on different countries .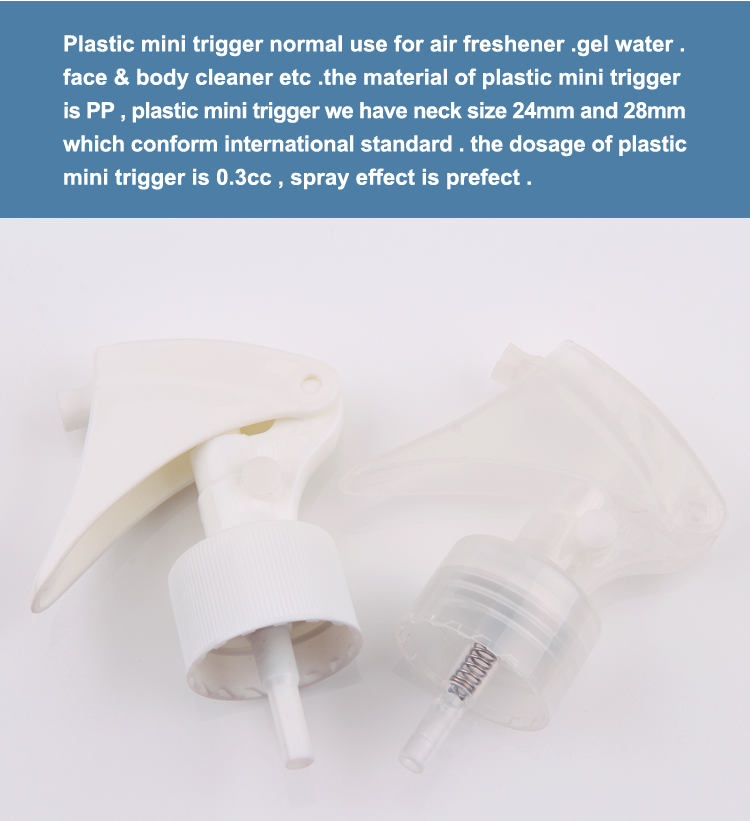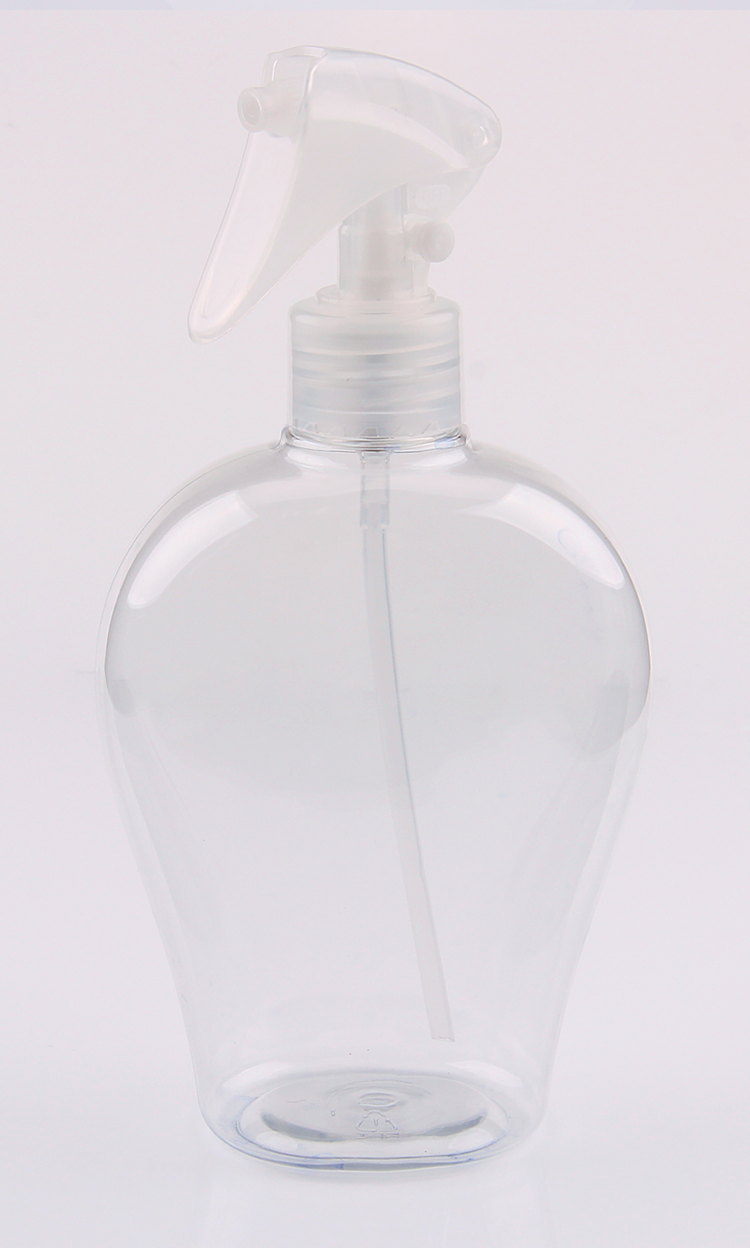 Size :

24/410 Smooth,24/410 Ribbed,28/410 Ribbed

Discharge rate

0.3CC

MOQ

50000pcs

Lead Time;

Within 30 days after reveived deposit

Length or tube

Depend on your choice

Sample

Available with fee

Packaging

24MM 1000pcs / carton ( 56x37.5x45 ) Qty 20'ft : 306,000pcs Qty 40HQ : 730,000pcs
28MM 800pcs / carton ( 56x37.5x45 ) Qty 20'ft : 245,000pcs Qty 40HQ : 584,000pcs